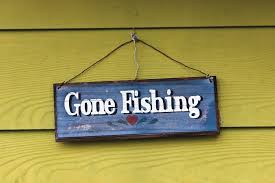 On May 19th, the city of Lakewood, WA is holding Ray Evans Memorial Fishing Event. It is an excellent family event. For only $15, you can share the experience of fishing with your child. All equipment is provided. Catch two fish, keep your pole.
Here are the details…
Register here and save the date.
The fishing event will be held at American Lake Park on Saturday, May 19, 2018 from 9am to 3:30pm. American Lake Park is located at 9333 Veterans Drive SW in Lakewood, Washington. Click here for directions.
Each session is 30 minutes. Space is limited, and pre-registration is required. For more information, contact Sally Martinez at (253) 983-7887 or visit the Special Events page for City of Lakewood.
Enjoy this great family opportunity then swing by and visit your local new & used car dealership, Mazda of Olympia. We have lots of great deals on new and used cars and a friendly staff to make your buying experience exceptional.
Mazda of Olympia
Your Trusted Local New and Used Car Dealership!!!
(800) 678-9210
www.mazdaolympia.com