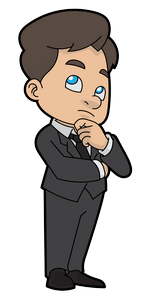 Looking to buy a used car? You are not alone. Nearly 40 million used cars change hands each year. You can find used cars in a variety of places, but finding the right one, at the right price, can present challenges.
Here are some helpful steps to help you in your used car buying journey:
1. How much can you afford to spend?
Start the process with understanding what you can afford. Review your current expenses, look forward and anticipate any upcoming expenses (planned vacations, appliances or other equipment that might need replacing, education expenses, etc.) and formulate a realistic view of what you can afford to spend on that used car.
2. How will the vehicle be used?
List the primary functions of the used car you are planning to purchase. Is it a commute to work car, weekend car for the family, camping trips, hauling the sports team plus gear, a combination of all of these?
3. What features are important in your used car?
Now that you have listed all the ways you plan to use your vehicle, make a list of the important features that will make this vehicle perfect for your intended usage. How many seats are needed? How much cargo room? Do you need a tow hitch or a roof rack? Is fuel economy important? Once you have made your list, prioritize and highlight those features you cannot live without.
4. Build a target list of vehicles and models
Using your feature list build a target list of used cars that meet the requirements. Be sure to consider your budget as you make the list. Some vehicles make be a perfect fit, except for their price tag.
5. Locate used cars for sale in your area
If you live in the Olympia, WA area, take a look at the great cars at Mazda of Olympia. They offer
Certified Used Vehicles
,
Pre-Owned Feature Vehicles
,
Used Vehicles Under $10K,
and a
CarFinder
tool allowing you to specify your desired used car, truck, or SUV. The helpful folks at Mazda of Olympia will locate matching automobiles and you receive details and images to help you find the perfect ride.
6. Test Drive
The final step in the process is the test drive. If this make and model of vehicle is new to you, don't assume it will fit you perfectly because others love it. Make sure you take the time to test drive your used car. Think about the following when you do:
Easy to get in and out of, especially with the kids if applicable
Comfortable for long drives
Enough headroom, legroom, hip room
Check out the backseat. You may never sit there but your family and friends will.
Evaluate the visibility; look for blind spots
Test the accessories (heat, A/C, music, defrosters, heated seats if applicable). Press all the buttons, turn all the knobs. Get a feel for accessing the accessories. How does that feel from the driver's seat? Is it comfortable, reachable, intuitive to use?
Ask questions and be comfortable with your buying decision. Cars are a major purchase, even used cars. Be sure to contact your insurance once you have completed the paperwork.
Once you're done, don't forget to celebrate. You did it right. You thought through all your needs. You stayed within your budget and you found the perfect used car.
Enjoy! You deserve it!
Mazda of Olympia
Your Trusted Local New and Used Car Dealership!!!
(800) 678-9210
www.mazdaolympia.com