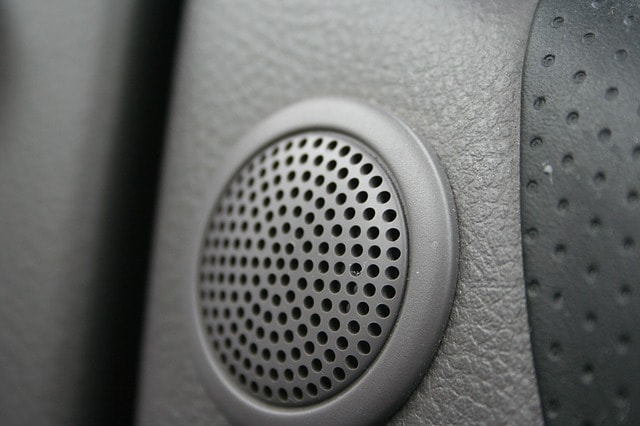 Music lovers, driving enthusiasts, and tech geeks will all appreciate the combination of driving a Mazda and listening to the fantastic Bose audio system now available in many Mazda models. The CX5 is a great example of what you can expect from this awesome system.
The audio system in the new
CX-5
was co-developed by Mazda and Bose Automotive Sound Systems and features a total of 10 loudspeakers. They include 25-millimetre tweeters on the A-pillars, 165mm midranges on the front door panels, an 80mm midrange "Twiddler" on the center of the dashboard, 130mm midranges on the rear door panels, 60mm "Twiddler" midranges on the D-pillars, and a bass box with 130cm woofer in the trunk. They are powered by an 8-channel digital power amp placed under the driver's seat.
During the early 1980s, Bose, already a well-known American loudspeaker company with founder Dr Amar Bose's famous "direct-reflecting" technology, created the world's first factory-installed premium automotive sound systems for General Motors. Unlike conventional or aftermarket automotive systems, Bose systems were designed and tuned for a specific vehicle, leading to an important change in the industry.
Bose systems – designed and tuned for your Mazda
The CX-5 features the latest Audiopilot2 ambient noise compensation and Centerpoint2 surround system, which can be switched on or off in the audio settings menu. Centerpoint2 makes magic through the use of a proprietary Bose algorithm to analyze the stereo signal and convert it into multiple channels, enabling greater detail when reproducing music from nearly any source, including AM/FM, satellite radio, CDs, and digital music files.
Audio system functions are controlled on a 7" display screen which makes easy work of setting all aspects of the audio system as well as the navigation system and climate control.
The quiet cabin of the
MX5
also enhances all the crisp sounds the Bose system pumps out. The only way to really experience this great combo of driving a solid, quiet car with an amazing sound system like Bose, is to sit inside and take a test drive. Simply
search our inventory
and click the Schedule a Test Drive from the vehicle detail page. We invite you to Mazda of Olympia to see, feel, and hear for yourself what these two have to offer.
Mazda of Olympia
Your Trusted Local New and Used Car Dealership!!!
(800) 678-9210
www.mazdaolympia.com