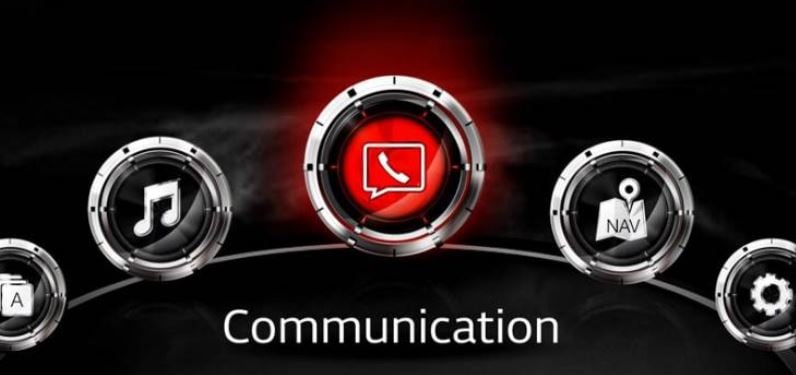 When you talk about cool tech advances in cars, Mazda Connect should be in the conversation. This next generation of connectivity enables the driver to safely enjoy the drive, while communicating with his or her smart phone. Available on all
2018 Mazda models
. Just a few of the features of this system are:
・Enables the use of a variety of website applications and services such as AhaTM by linking with your smartphone.
・The in-vehicle software can be updated to support additional functions and evolving smartphone operating systems so that it will never go out-of-date.
・A flexible hardware structure featuring a module unit for each function allows the system to meet a wide range of needs flexibly.
・Moving forward, the range of applications and services available with the system will be expanded.
Next-Gen HMI (Human Machine Interface)
A next-generation HMI developed in line with Mazda's unique Heads-Up Cockpit concept which places the highest priority on safety and helps drivers to maintain a stable driving position and concentrate on driving safely, even while dealing with a variety of information.
・The human-centered design aims to minimize visual, cognitive and manual distraction.
・The simple cockpit has different zones for different types of information.
・7-inch center display (1) sits atop the dashboard making it easy to see without lowering the eyes.
・Command controller (2) is designed to be operated entirely by feel.
・Active Driving Display (3) projects important information such as vehicle speed and turn-by-turn navigation above the meter hood.
・Functions can be controlled voice-recognition.
Intelligent Drive Master (i-DM)
What is "intelligent driving"? At Mazda, we consider "intelligent driving" to be that which is fun for the driver, yet considers the comfort of passengers as well. As a bonus, such driving also leads to improved fuel economy. Mazda's Intelligent Drive Master (i-DM) is a system designed to help you improve your technique and driver more "intelligently."
The staff at Mazda of Olympia, located in the Olympia Auto Mall, would be more than excited to show you these and all the other great technologies Mazda has to offer.
We have been serving the greater Lakewood, Lacey, Centralia, and Olympia areas for many years and look forward to seeing you soon.
Mazda of Olympia
Your Trusted Local New and Used Car Dealership!!!
(800) 678-9210
www.mazdaolympia.com