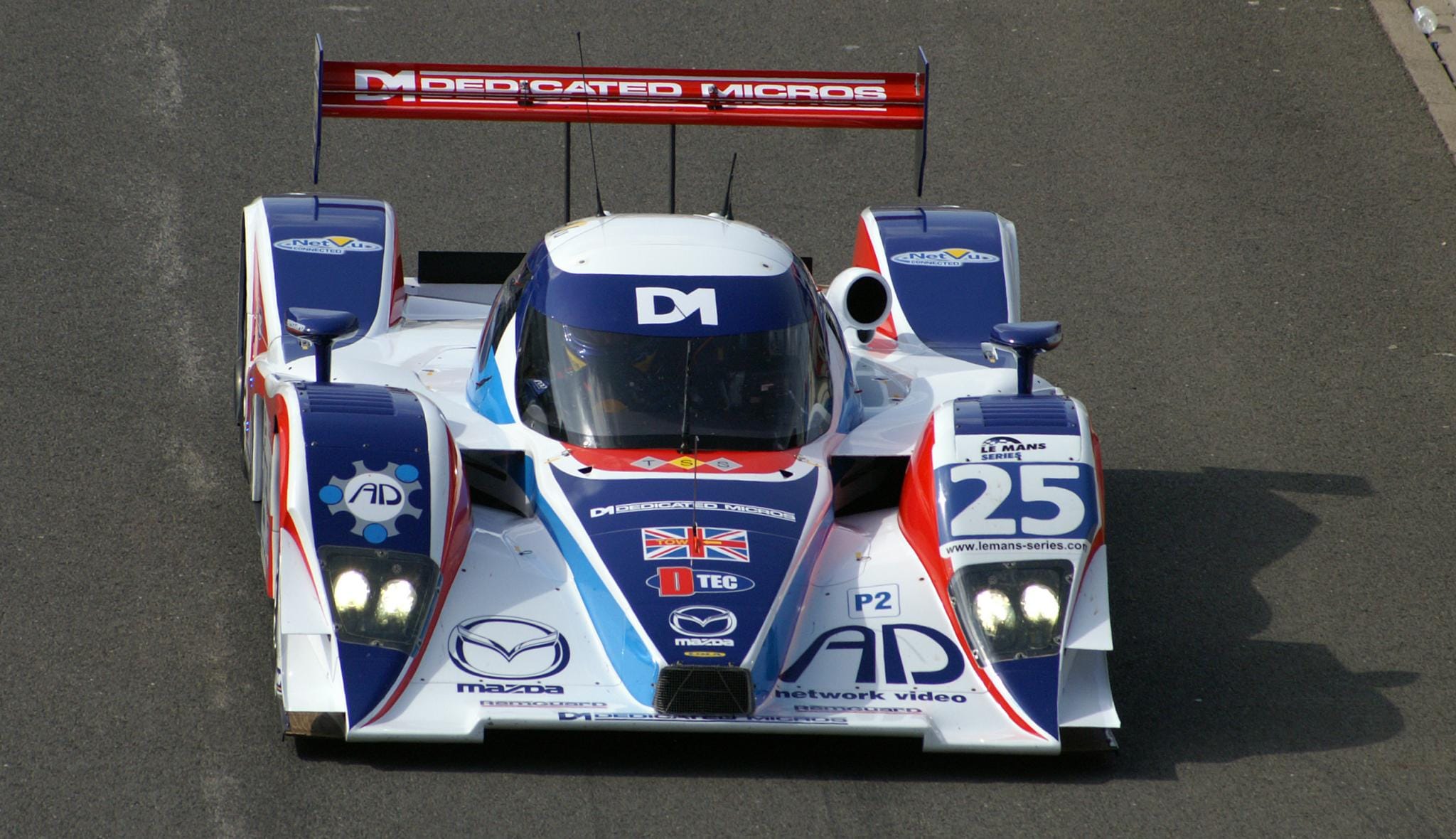 Mazda, as manufacturer has a long history in the motorsports world. Starting in 1968 with a pair of Mazda Cosmo 110 Sport Coupes being entered in the 84-hour Marathon de la Route in Germany on the famed Nurburgring circuit. After 82 hours, after one Cosmo had been damaged, but the remaining car finished 4th overall. Quite an incredible achievement considering the top 2 finishers were the much more established Porsche 911s. This race showcased the rotary engine and proved it was going to be a force for many years and races.
In 1978, 10 years after the German race, the Mazda RX-7 with its rotary engine was introduced, and was adopted very quickly in the racing world. Scottish racer Tom Walkinshaw entered his RX-7 into the extremely competitive British Touring Car Championship. With driver Win Percy at the wheel, the Tom Walkinshaw Racing Team was victorious. They won the championship in both 1980 and again in 1981. What was even more impressive was the outright win in the 1981 Spa 24 Hours in Belgium, driven by Pierre Dieudonne and Walkinshaw himself.
After that impressive showing, 2 years later, the Mazda corporation moved Tom's entire team to Hiroshima where its headquarters were. This was a calculated move to help bolster the presence of the team's efforts on a global scale. MazdaSpeed was born out of this endeavor.
The success of the RX-7 continued with race wins in the 1979 Daytona 24 hours and won the championship title in 1980. In the next 10 years, Mazda would win over 100 races and became the most successful brand in GT Championship history.
In 1991, Mazda became the first Japanese manufacturer to win the prestigious 24 Hours of Le Mans endurance race. It is still the only Japanese car to do so.
Mazda corporation purchased MazdaSpeed in 1999, and the efforts can be seen on current Mazda models like the Mazda3 and the Mazda6.
We invite you to Mazda of Olympia and see how their racing heritage translates and take a test drive in a
2018 Mazda
and feel the history for yourself.
Mazda of Olympia
Your Trusted Local New and Used Car Dealership!!!
(800) 678-9210
www.mazdaolympia.com