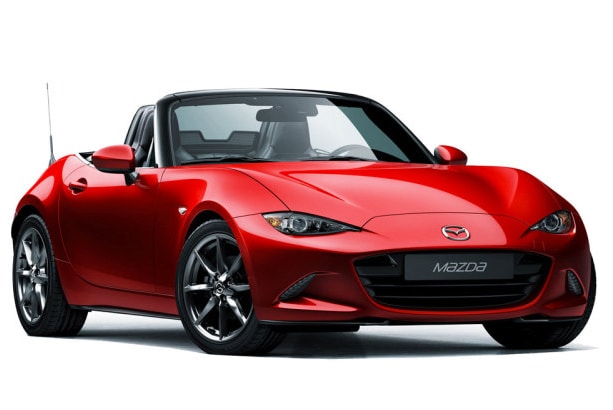 Summer and convertible cars have long been associated. It is no wonder these two have been paired. What is not to love about putting the top down and heading out for a great summer morning drive? The Mazda Miata MX5 is the perfect vehicle to make that happen. With three models to choose from, the right one is waiting for you at Mazda of Olympia.
Starting with the Sport and Club models, all the way to the awesome Grand Touring Miata, these three feature some amazing options to make that perfect summer, top down drive even more fun. The MX-5's iconic soft-top can be unlocked and dropped in one step and with one hand, right from the driver's seat. Should the weather or your preference change, the "assist spring" mechanism makes closing the top just as easy. The MX-5 becomes nearly perfectly balanced when you are sitting in the driver's seat. Distributing the car's weight evenly between the front and rear helps to enhance directional control and cornering stability.
The Grand Touring model boasts and impressive 155 hp while still achieving an estimated 35MPG. All three models feature Skyactiv Technology that combines body construction, chassis, transmission and engine work in perfect harmony to deliver thrilling performance without sacrificing efficiency.
Make the short trip to Mazda of Olympia and see how top up or top down, the Mazda Miata MX5 can make your summer more enjoyable.
Lincoln & Mazda of Olympia
Your Trusted Local New and Used Car Dealership!!!